This last weekend I finished a rough, rough draft of Book 2, my sequel to Renaissance Calling. It took a lot longer to finish than I expected, in part because I had to learn how to write a book in a  non-sequential fashion. Between the length of time Book 2 covers (a year as opposed to two and a half months) and the need to fit fourteen backer-created characters into the story, writing the story from start to finish wouldn't work, unless I was willing to write out a 300,000 word monster of a rough draft. So I started jumping around, writing scenes as I had them and working from both ends towards the middle.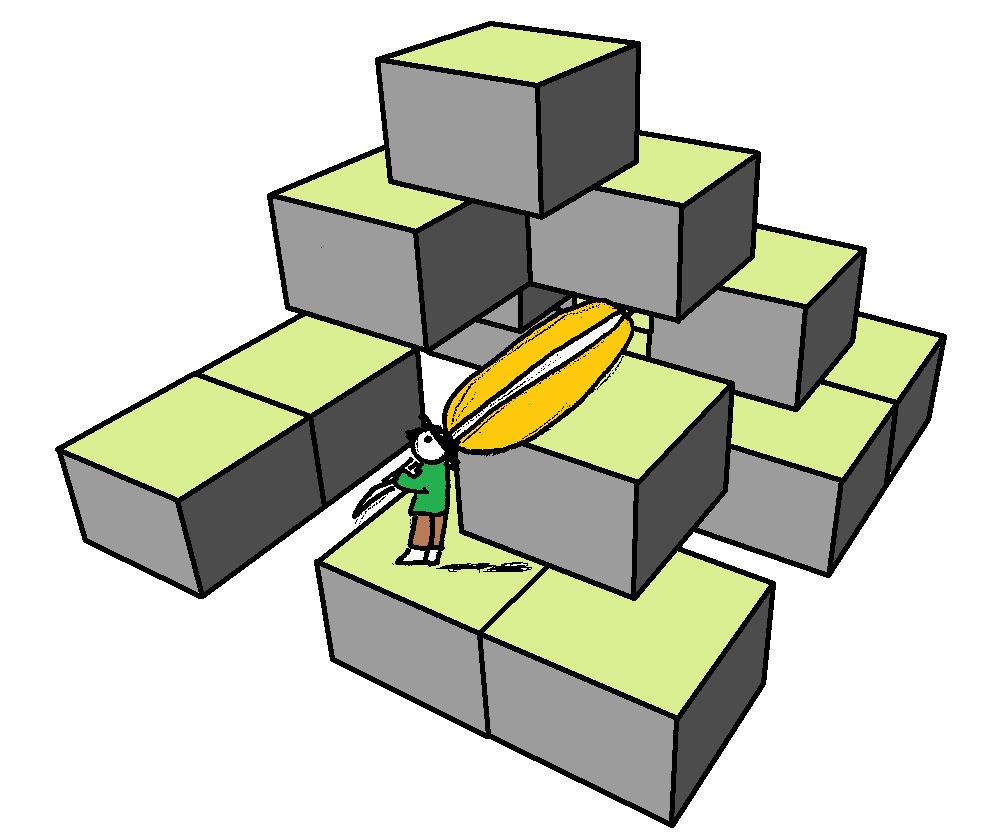 It was interesting and frustrating, with a lot of false starts and dead ends, but ultimately it got me to the end of the rough draft and into revisions. As I move on with both this book and other projects, I want to take a moment and share with you some lessons about non-sequential writing I've taken from the experience.
Start at both ends and work to the middle
Starting at both ends and working towards the middle was the first thing I started doing. It made sense, since I knew how the story began and ended. Working from both directions, I can approach any problem I came across from either the front or the back. Sometimes I had to solve problems by writing the solution first, and building up to it.
Keep an eye out for lessons the protagonist needs to learn
By writing the end I gained a huge advantage; I figured out what the character needs to experience to have the impact I need her to have at the climax of the story. That helped me figure out what I needed to show the reader, versus what I could tell the reader. It's a huge benefit to non-sequential writing to know what you don't have to write.
Write scenes independently; don't worry about flow
By flow, I mean the attention of the reader as they go from one chapter to another. I quickly stopped paying attention to flow for my rough draft. Scenes begin and end rather abruptly. Annoying, yes, but finishing the overall story was the main goal. Working on the flow is for the revision phase.
Don't describe a secondary character when you first write him/her:
Jumping back and forth, I had no idea when this character or that character was going to be introduced. The first few times I wrote a character I included a description, but several times I later wrote them in an earlier scene. So I stopped writing descriptions. Instead, I'm saving the description until afterwards, then I'll add them when I know where their first appearance is.
Keep a list of 'Bits to Add'
Instead of jumping around to fix things every time they come up, I've been keeping a separate document where I write down the ideas I want to return to. The point is to get the side-thoughts out of the way without interrupting the work on whichever scene I'm focusing on at the time. There will be enough time to fix everything later.
I've already started applying these lessons to other projects. It's really helpful to get things moving when something is getting stuck, or simply to just get words down and counted. One project in particular covers almost a decade of time, and already I'm making huge strides in it because of these lessons.
Have any thoughts or tips of you own? Feel free to let me know.
And as always, keep on writing.