This last Sunday I had a chance to join more than twenty other authors as the Books and Beer Pop-Up Bookstore, held at the Blackstack Brewery in St. Paul.
The format for the event is pretty simple. First, it takes place at a brewery. The authors, all local Minnesotans, get a portion of a table, enough to see up some books and a few display bits. Patrons can come to drink beer and mingle with the authors, buying books and taking cards as they see fit. And there you have it: a Pop-Up Bookstore.
It only lasted five hours, but with about 25 authors there, there was a lot to see.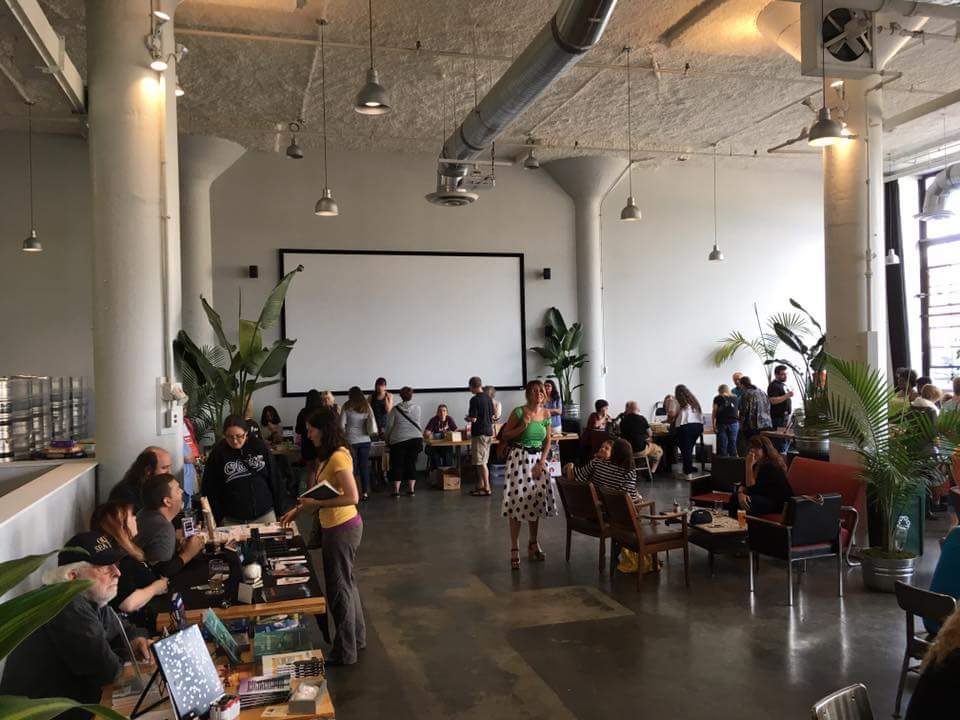 I didn't get around to giving everyone the attention they deserved, but I did see enough to appreciate the broad range of authors there. My table alone had gothic horror (written by an author who graduated from my high school one year after I did), and a techno-thriller book. I also saw horror comedy, children's books, and historical fiction set in ancient Egypt. There was something for everyone.
I certainly enjoyed myself. I got to try some new beer, and meet a number of local authors. We traded writing stories and tips to get around writer's block, inspirations and problems we've faced as authors. I got some resources and ideas for social media and other events to check out. And I got some people interested enough to buy my book.
I look forward to doing more of these Pop-Up Bookstore events in the future. The coordinator wants to keep the authors cycling through, so I probably won't have a table at the next one, but I'll still stop by.  It is always fun to meet other authors, and see what they've created.